THE GALLERIES ARE CLOSED UNTIL OCTOBER 21, 2017. Tours can be arranged for the Historic Properties.
Daily tours are offered year round and are open to the public. Tours are free with Museum admission.
Tuesday – Saturday
11:00 am & 2:00 pm
Sunday
2:00 pm
Daily tours are dependent on the availability of our volunteers. Please call the Museum Store at 520-624-2333 ext. 117 to confirm.
Current Schedule
Tuesday: Western Art at 11:00 AM and Art of Latin America at 2:00 PM
Wednesday: Corbett House and Historic Block at 11:00 am; Highlights at 2:00 pm
Thursday: Historic Block at 11:00 am; Major Exhibit at 2:00 pm
Friday: Highlights at 11:00 am; Major Exhibit at 2:00 pm
Saturday: Major Exhibit at 11:00 am; Western Art at 2:00 pm
Sunday: Highlights at 2:00 pm
Private docent-led tours of the all Museum exhibitions and collections are available. Tours must be scheduled at least four weeks in advance. Group rate: $10 per person and $8 for seniors (65+).
If you have any questions, contact the Education Department at 520-624-2333 ext. 120.
Join TMA on the First Thursday of every month from 5:00 – 8:00 PM for a free evening featuring performances, lectures, music and more.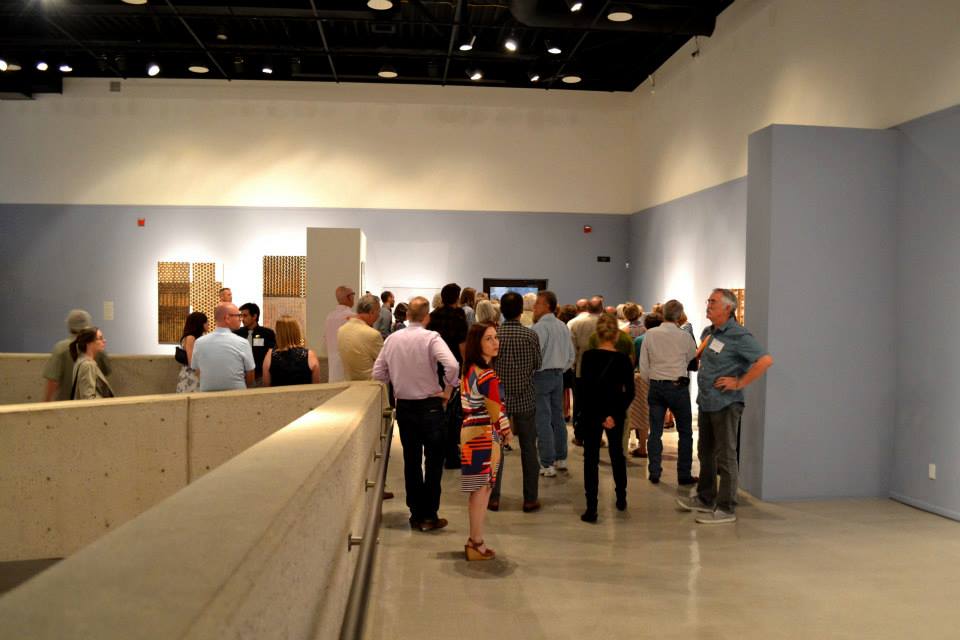 Throughout the year, the Museum offers public programs by scholarly artists, that enhance exhibitions on view. These programs are open to the public and free with Museum admission.
Between January and March the Docent Council will present Art Talks, the popular series of lectures examining the art and artists who have influenced the world.
Join us for a short conversation about one work of art on view. Tuesday – Saturday at 10:30 am and 1:30 pm AND Sunday at 1:30 pm. Check in with the information desk for more information.
Docents bring art education to school children, museum visitors, and the local community through many different programs.
The Docent training program spans a nine month training period (October – May) and focuses on three main areas: a knowledge of the collections and historic properties; a cultivation of touring skills; and an understanding of art history including major periods and important artists. Classes meet every Thursday from 10:00 am – 3:30 pm. Cost: $200 per person to cover costs of textbooks and other printed materials.
Prospective docents must be Museum members.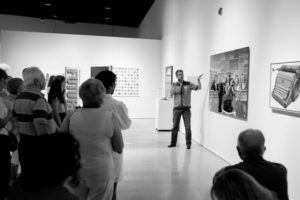 The Research Library's non-circulating collection dedicated to the visual arts has more than 13,000 titles all easily searchable through the Pima County Public Library online catalog. In addition to books, the collection contains art magazines, Museum publications, and other materials related to the Museum's exhibitions and collections.
If you are interested in donating or want more information about the Library, please contact us at 520-624-2333 ext. 122 or send them an email.
Summer 2016 Hours:
June 1 – September 1 open Wednesdays
10:00 AM – 3:00 PM
Fall 2016 – Spring 2017 Hours:
September 2 – May 31 open
Tuesday – Thursday
10:00 AM – 3:00 PM