Ambassador Circle Lifetime Achievement Award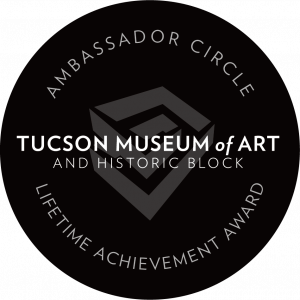 The Ambassador Circle is a component of TMA's Leadership Circle, the museum's foremost philanthropic membership group.  The Ambassador Circle Lifetime Achievement Award, first presented in 2017, celebrates the career of an artist, patron, or community member, who, among other distinctions, has demonstrated a particular commitment to the advancement of the Tucson Museum of Art and Historic Block and Southern Arizona Arts community.
The Ambassador Circle Lifetime Achievement Awardees exemplify a long and impactful career in artistic excellence, exemplary philanthropic leadership, dedication to arts education, and support for and promotion of TMA. A panel composed of Museum staff and the Leadership Circle Committee present nominations and selects awardees. The distinguished honor is awarded every year at the Museum's Annual Ambassador Circle Dinner, and awardees are presented with a plaque and lifetime membership to the Tucson Museum of Art and Historic Block.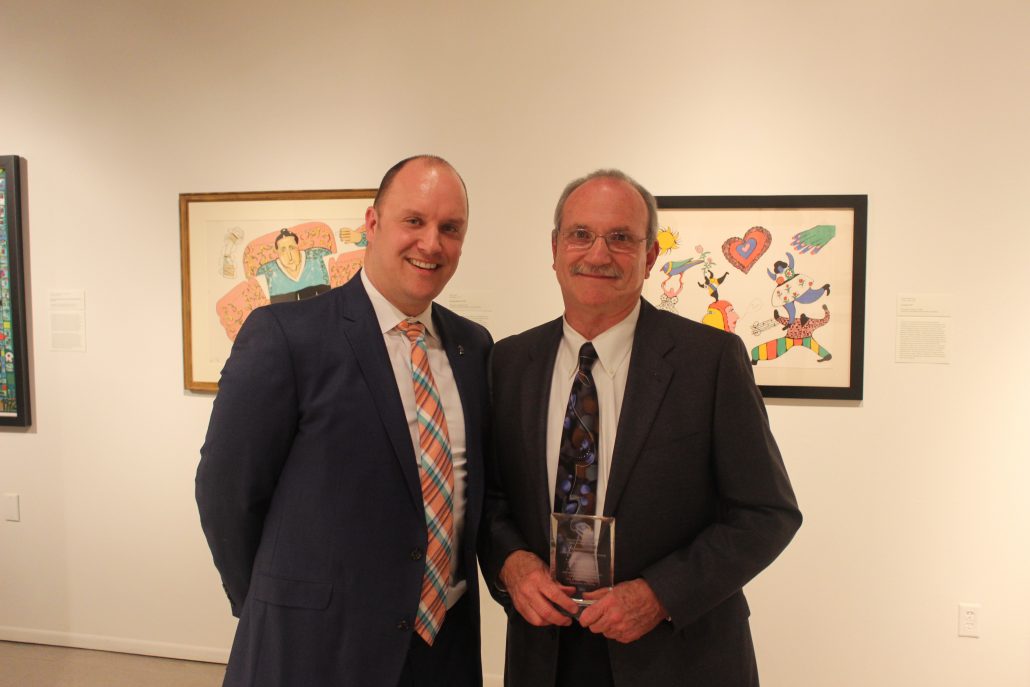 Jim Waid
2017 Ambassador Circle Lifetime Achievement Award
Jim Waid is a painter and has lived and worked in Tucson for over 40 years. Waid received a BFA from the University of New Mexico and an MFA from the University of Arizona. Between 1971 and 1980, he taught art at Pima Community College and in 1985, he received a National Endowment for the Visual Arts Fellowship. He was a founding member of Dinnerware Artists Cooperative in Tucson.
Jim Waid's work has been exhibited in galleries and museums around the country and is in several public collections including the Tucson Museum of Art, the Phoenix Art Museum, the Scottsdale Museum of Contemporary Art, the Metropolitan Museum of Art in New York City. In 2013, Waid was awarded the Arizona Governor's Arts Award.
The Tucson Museum of Art and Historic Block currently holds 14 works by Jim Waid in their Permanent Art Collection. His painting "Synchroneity," will be included in the forthcoming reinstallation of museum's permanent art collection. Additionally, for over 15 years, Jim Waid has served on TMA's Art Acquisition Committee, helping to shape the museum's permanent art collection.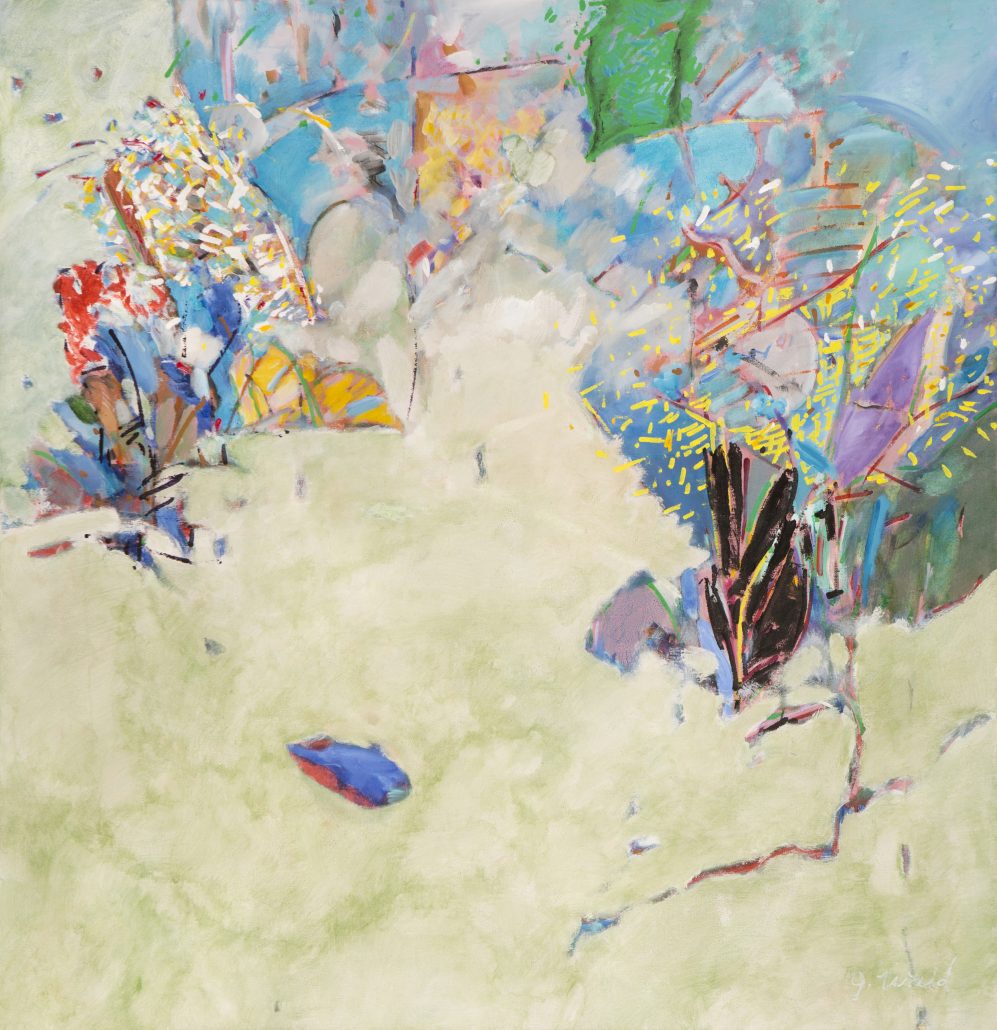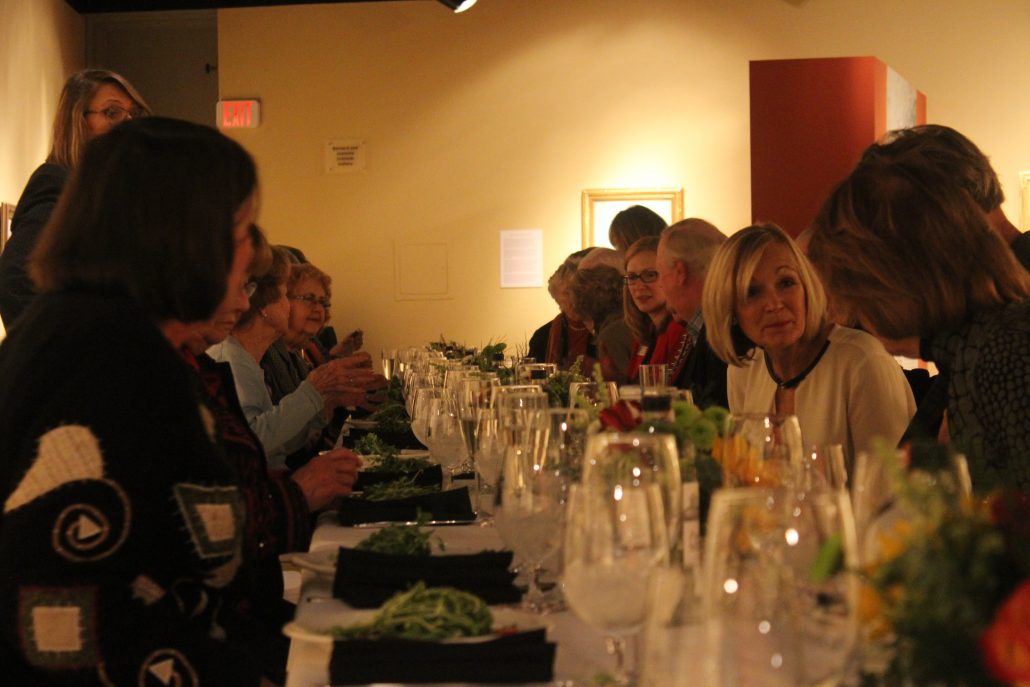 Leadership Circle members make an incredible difference in supporting and sustaining Tucson Museum of Art's permanent collection, exhibitions, and programs. In appreciation for this support, Leadership Circle members enjoy exclusive programming, invitations to meet prominent guests, and VIP service.
For more information or to JOIN Leadership Circle, contact Alba Rojas-Sukkar, Chief Development Officer, at arojas-sukkar@tucsonmuseumofart.org or (520) 616-2694. TMA Leadership Circle is generously supported by RBC Wealth Management: Richard A. Schaefer, Vance L. Falbaum, Bobby Present, Tim Dunne, Doug Mance, and Linda Immerman-Stoffers.