Saturday, March 25, 2017 at 5 pm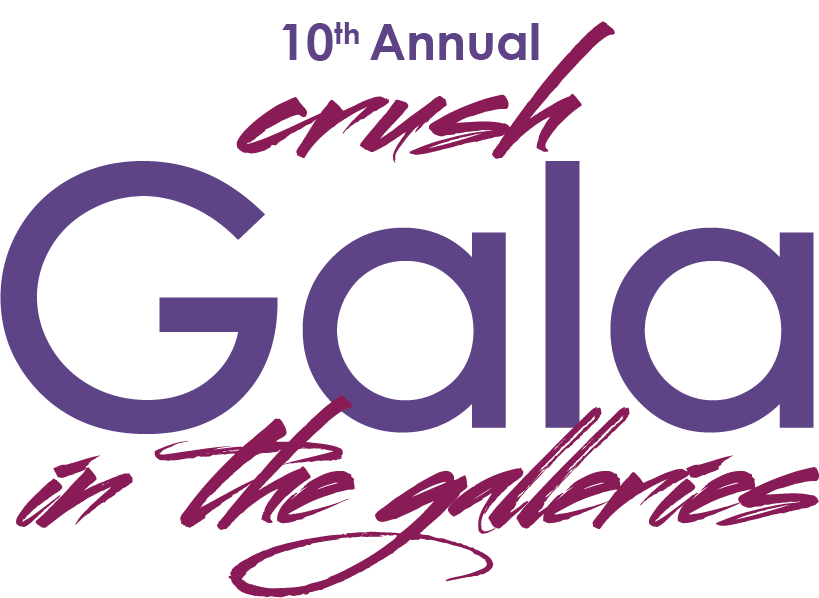 Get ready for Crush Gala at the Tucson Museum of Art!
TMA's annual fundraising event of the season returns to the Museum for an evening to remember. The night begins with champagne and wine in the Plaza of the Pioneers where you will have the opportunity to buy works of art at TMA's Art Bar, bid on a handful of fantastic silent auction items, and join auctioneer Paul Ramirez for a live auction of over 15 fabulous works of art — and a few surprises!
Following the auction, enjoy music and a fantastic dinner catered by TMA's award-winning restaurant, Café a la C'Art/Carte Blanche Catering. The evening concludes with a performance from a jazz ensemble in the Moore Courtyard with a selection of port wine and sherry.
Tickets are $250 per person. Seats are limited, so be sure to purchase your tickets early! For more information or to buy your ticket, please call our office at (520) 624-2333.
Tour the galleries while enjoying a live string ensemble and enjoy a Cocktail/Social Hour on the outdoor Plaza of the Pioneers & Moore Courtyard. Wine, Champagne and passed hors d'oeuvres will be served.
While enjoying your cocktails, visit TMA's Art Bar, a selection of over 35 works for sale from a global roster of artists.  Additionally, don't forget to stop by and bid on silent auction items including art, wine, collectibles and more.
Live Auction with Paul Ramirez of Ramirez Auction Services. Over 15 works will be up for auction; all will be on display on the Plaza. At the conclusion of the art auction, a special "Fund a Need" auction will be presented along with special announcements and a few surprises!
Dinner will be served at tables in the Lobby & Upper Plaza. The 3-course dinner will be catered by Mark Jorban, Carte Blanche Catering. Live musicians will stroll through the rooms providing dinner music.
Finale in Moore Courtyard with a jazz ensemble performing. Port Wine, Sherry, and fruit to cap off the evening.
Get your Tickets or Table
Amy* and Bob Adams
Larry* and Florence Adamson
Andy and Linda Anderson
Joyce Anicker
Alice and Paul Baker
Joyce Broan
Mary Jo Brown*
Michael Bylsma* and Mark Flynn
Merlin and Janie Cohen
The Honorable Jean Cooper
Carol and Jim Deters
Jeff and Anne Gartner
Moira and Charles Geoffrion
James* and Louise Glasser
John K. and Aline Goodman
Frank and Jean Hamilton
Michael* and Christine Hanson
Joan Jacobson
Mike Jette
Marilyn* and Bob Joyce
I. Michael and Beth Kasser
The Honorable Steve Leal
Sandra and Robert Maxfield
Jeremy Mikolajczak* and Ana Tello
Betsey Parlato and David Zucker
Judy Pease
Steven and Doris Ratoff
Drs. John and Helen Schaefer
Richard and Stella Schaefer
Anne Snodgrass
Alba* and Nizar Sukkar
*Gala Committee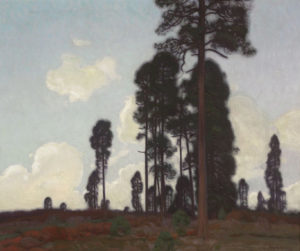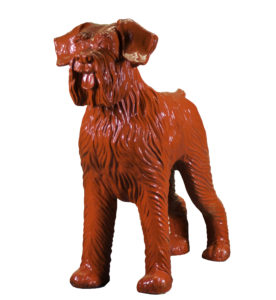 E. Martin Hennings (1886-1956, Pennsgrove, NJ)
Towering Pine
c.1915
Oil on Canvas, Original Hennings frame
25 x 30 inches
Estimate $75,000 – 95,000
Provenance Courtesy of Mark and Kathleen Sublette, Medicine Man Gallery
William Sweetlove (b. 1949, Belgium)
Cloned Schnausser (Red)
2005
60 x 63 x 24 inches
resin, edition of 12
Estimate $10,000 – 15,000
Provenance Courtesy of the artist and Galleria Ca' D'Oro
Sam Scott (b. 1940, Chicago, IL)
Wisp
1989
acrylic on canvas
34 x 44 inches
Estimate $8,000 – 15,000
Provenance Private Collection Tucson, AZ
David Adix
Roger Alderman
David Andres
Jennifer Basile
Svilen Blajev
Kay Bonfoey
Andrew Casto
Merlin Cohen
Craig Cully
David E. Davis
Gonzalo Espinosa
Nereida Garcia Ferraz
Moira Marti Geoffrion
Cornelius Glen
Richard Buckner Gruelle
Sandra Harris
Bob Howard
C.W. "Uncle" Howe
Lisa Iglesias
Elizabeth Galbraith McIntyre Jewell
Robert Johnson
Jeff Jonczyk
Mel Kishner
Raymond L. Knaub
Suzanne Knight
Curt Labitzki
Brenna Lacey
Grant Miller
Nancy Tokar Miller
Marcel Mouly
Donald Muth
Kevin Osborn
Anne Austin Pearce
Terry Redden
Don Ricks
Douglas Ricks
Jeff Ricks
Barbara Rogers
James Sampson
Raymond Sanford
Joyce J. Scott
Stephanie Shank
Marvin Shaver
Beatrice Steudler
May Tviet
Jack Van Ryder
Jim Waid
Jaimie Warren