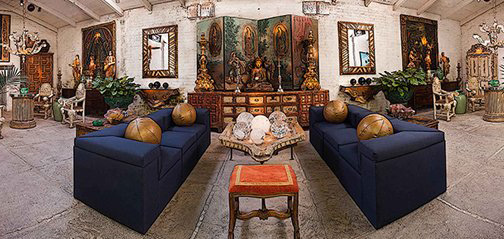 TMA Latin American Art Patrons (LAAP) invites you on an art excursion to Nogales and Tubac, Arizona. Experience the much-photographed hacienda that serves as home base for the famous design team of Holler & Saunders, and has been featured in Architectural Digest, Phoenix Home & Garden, Veranda, and Tucson Lifestyle. Bring your camera and enjoy this architectural wonder and a warehouse crammed to the ceiling with tempting Latin American treasures. The tour includes transportation, lunch, and visits to Holler & Saunders as well as the Tubac Center of the Arts.
For more information and to register, click here.
LAAP is dedicated to the support and expansion of the TMA's Latin American Art programming of exhibits, publications, and educational presentations. It also provides acquisition funds to expand the permanent collection which encompasses the pre-Columbian, Spanish Colonial, and contemporary periods, as well as a strong representation of folk and indigenous art. To learn more, click here.