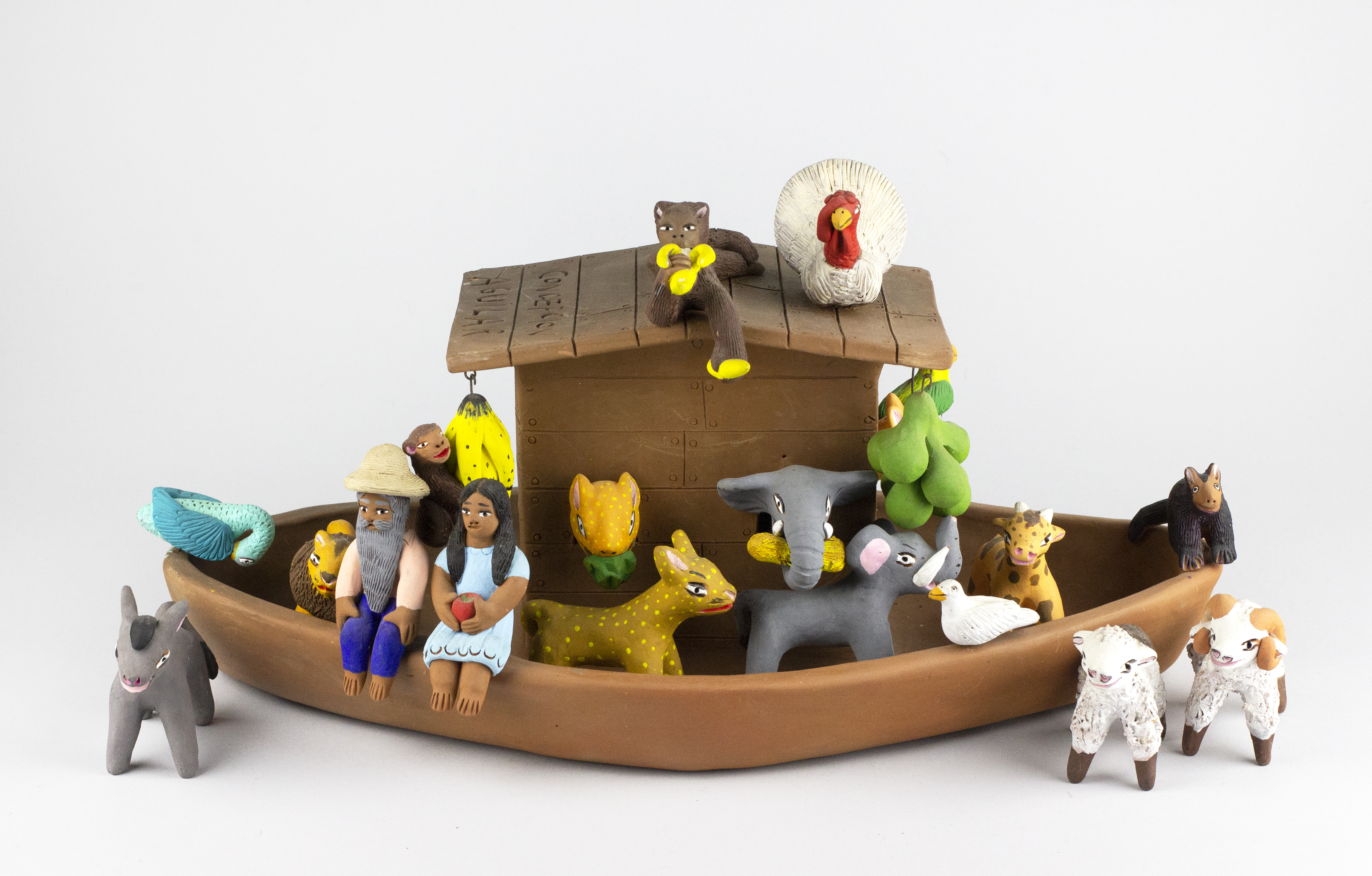 Join Shepard Barbash and Vicki Ragan in conversation with Chief Curator Dr. Julie Sasse as they discuss their passion for collecting Oaxacan folk art and share interesting stories about the artisans they befriended.
Included with paid admission; free for museum members and students with ID. Culture Pass, guest passes, and other forms of complimentary admission will not be accepted for this event.
RSVP Required, limited to 100 attendees. Please RSVP here.
—
Image credit: Concepción Aguilar, Noah's Ark, 1989, clay, pigment. Collection of the Tucson Museum of Art. Gift of Shepard Barbash and Vicki Ragan. 2018.22.45
—
We're delighted to report that our lectures, tours, panel discussions and workshops are so popular that they are almost always full, often exceeding the planned capacity. The result of this success is that we can no longer accept walk-in participants for these events. In order to ensure that TMA visitors are always comfortable and safe, we now require RSVP or registration for all such programs, paid or free.
Our events will remain ticketless—just go to the check-in table when you arrive. We'll admit everyone whose name is on the RSVP list. Walk-in visitors will only be admitted if empty seats remain once all registered participants have checked in.
Don't miss out on a great event! RSVP online with the link for each event found in the weekly A-list newsletter or the website calendar, or contact the museum's admissions desk at 520-624-2333 xt. 7117 (or direct: 520-616-2684) or via email at mooney@tucsonmuseumofart.org