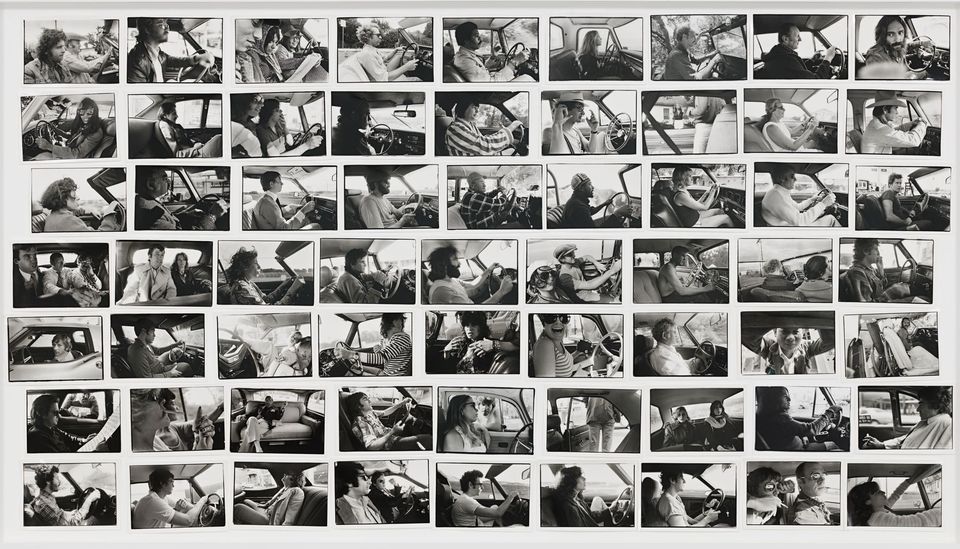 © Annie Leibovitz; courtesy of the artist and Hauser & Wirth; Photo: Genevieve Hanson
Annie is considered to be one of America's best portrait photographers. She uses bold colors, humor and amazing imagination in her photos of some of the greats and also the common folk. This Art Talk is presented by Ellie Eigen.
—
Art Talks take place every Wednesday between January and April at 1:30 PM in the Stonewall Community Room. Art Talks are free with museum admission.
—
Join the Tucson Museum of Art between January and April for the TMALearn! Docent Council's series of lectures examining the art and artists who have influenced the world. Art Talks are presented by the TMALearn! Docent Council.
—
Driving Series, 1970-1984 (2019), a composite of 63 photos by Leibovitz, is on Hauser & Wirth's stand at Art Basel © Annie Leibovitz; courtesy of the artist and Hauser & Wirth; Photo: Genevieve Hanson