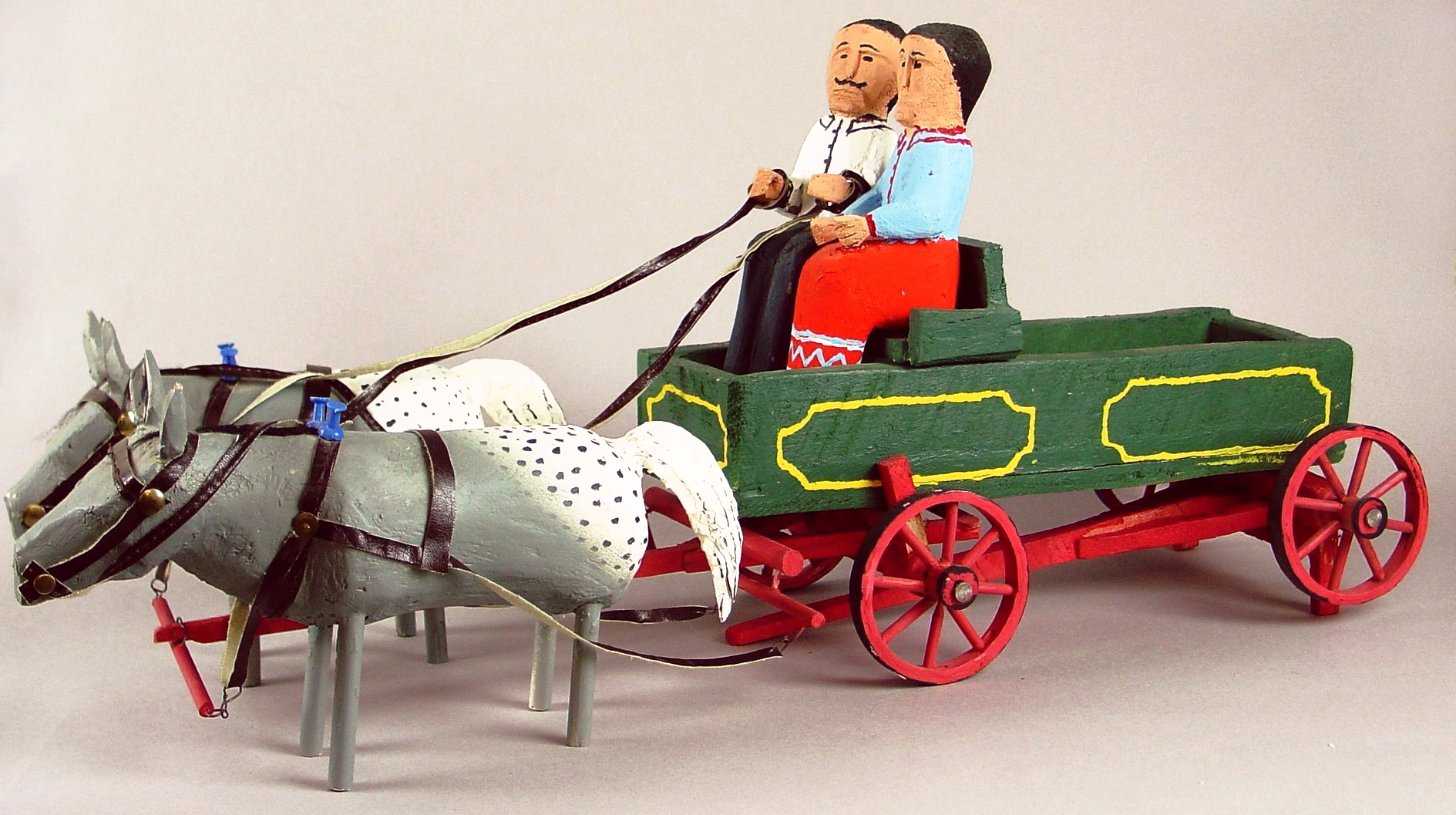 We will discover the creative art and artists whose designs reflect the lives of the Navajo People. This Docent Art Talk is presented by Linda Friedman.
—
Art Talks take place every Wednesday between January and April at 1:30 PM in the Stonewall Community Room. Art Talks are free with museum admission.
—
Join the Tucson Museum of Art between January and April for the TMALearn! Docent Council's series of lectures examining the art and artists who have influenced the world. Art Talks are presented by the TMALearn! Docent Council.
—
Woody Herbert, Navajo Couple, Horses and Wagon, 20th century, wood, paint, 12 x 8 x 25.5 in. Collection of the Tucson Museum of Art. Gift of Peter P. Cecere. 2000.69.52