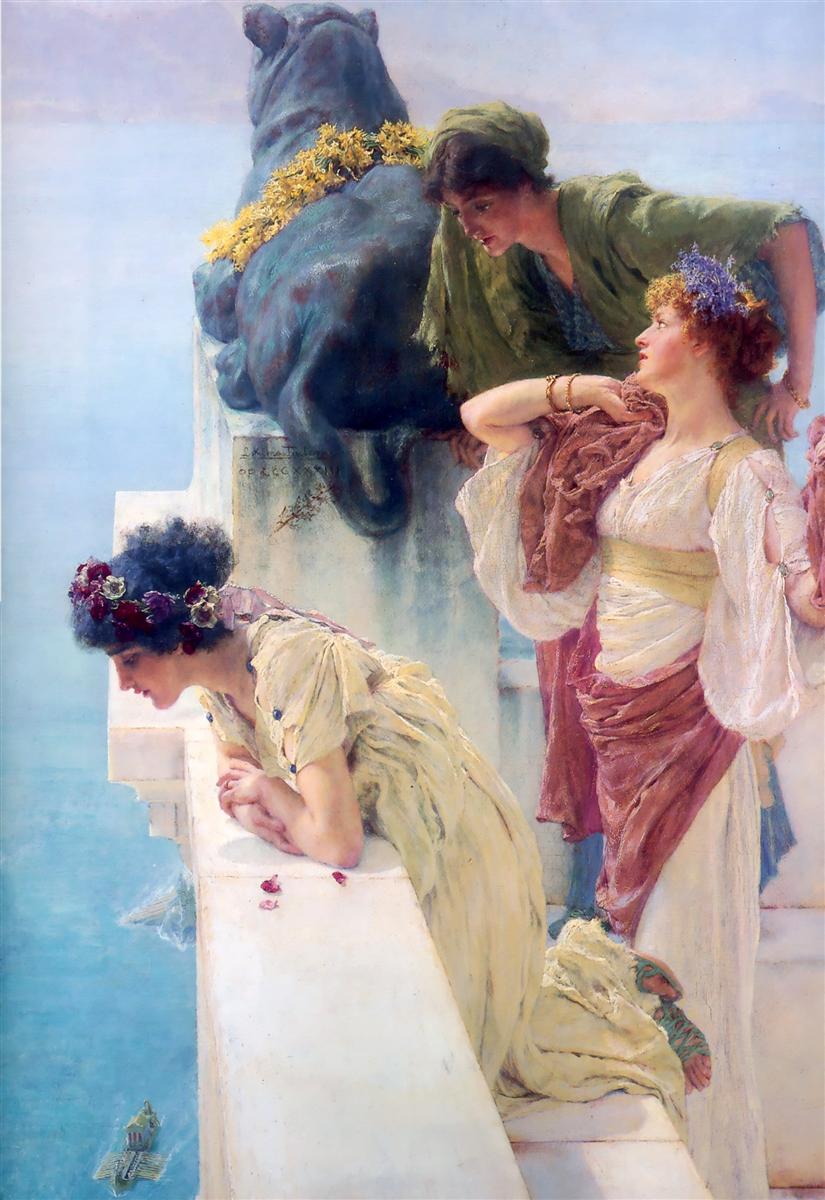 Alma-Tadema wowed Victorian Britain with his detailed depictions of life in the ancient world, then disappeared into obscurity until his legacy was returned to respectability through an unlikely ally. This Art Talk is presented by Martin Randall.
—
Art Talks take place every Wednesday between January and April at 1:30 PM in the Stonewall Community Room. Art Talks are free with museum admission.
—
Join the Tucson Museum of Art between January and April for the TMALearn! Docent Council's series of lectures examining the art and artists who have influenced the world. Art Talks are presented by the TMALearn! Docent Council.
—
Sir Lawrence Alma-Tadema, A Coign of Vantange, 1895, oil on canvas. Courtesy of Wiki Art.