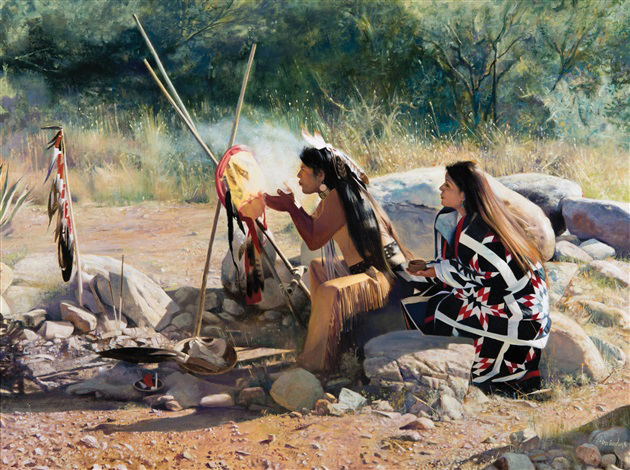 It is an honor for Tucson to have been the art home for seven of the southwest's most acclaimed artists in this century.  Get to know them, enjoy their art and prepare to adopt bragging rights for our own Tucson 7. This Art Talk is presented by Kit Kimball.
—
Art Talks take place every Wednesday between January and April at 1:30 PM in the Stonewall Community Room. Art Talks are free with museum admission.
—
Join the Tucson Museum of Art between January and April for the TMALearn! Docent Council's series of lectures examining the art and artists who have influenced the world. Art Talks are presented by the TMALearn! Docent Council.
—
Don  Crowley, Blessing of the Shield, 2004
oil on canvas, 30 x 40 in.
Gift of Kevin Rowe and Irene Vlitos Rowe. 2017.14