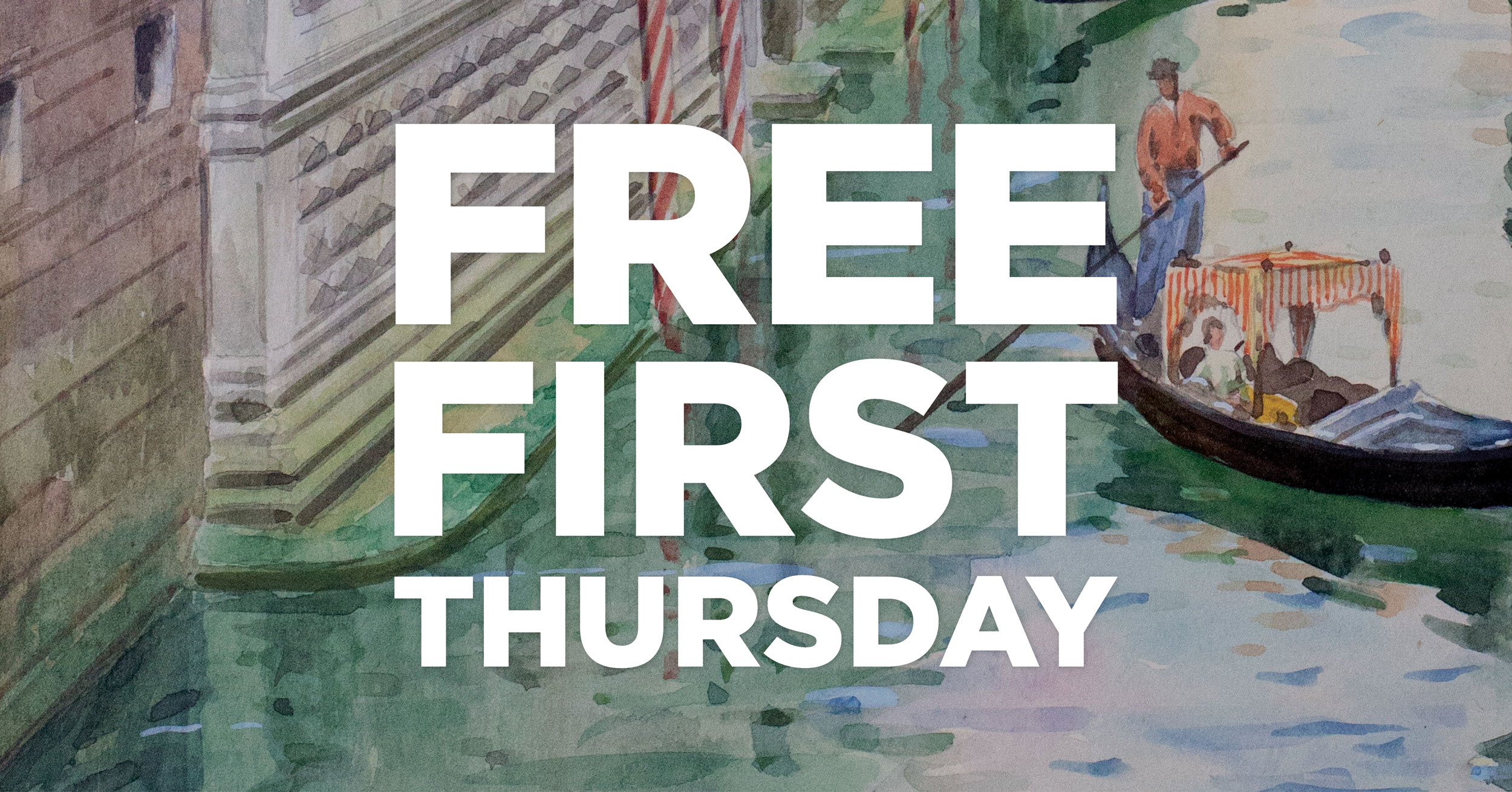 Enjoy live music exploring the sounds of the Mediterranean, Balkans, and North Africa by Khalid El Boujami and Anton Shekerdziev. The evening will also include art-making, a "Travel Selfie Broadcast," a creative gallery exploration entitled "Do you have a ticket?," facilitated by Laila Halaby, and a cash bar!
This event is the first opportunity to see the new permanent collection exhibitions, I'm Every Woman: Representations of Women on Paper and Ralph Gibson: Photographs.
About "Do you have a ticket?":
In conjunction with Travelogue join author Laila Halaby in visiting new places during this summer's Free First Thursdays in June, August, and September! "Do you have a ticket?" is Halaby's three-part creative exploration of this exciting exhibition.  Find what it means to identify your own "specific landmarks… with a new sense of discovery" through selfies, posted travel photos, travel diaries, and in situ sketches.  During the third segment of this program, you are invited to join us for a deeper look at chosen vs. forced travel.  Here you can explore the exhibit from the perspective of a tourist, an immigrant, or a refugee (giving Do you have a ticket? a whole new meaning).
—
Image credit:Cesare Mainella, Venice Bridge of Lizes (detail), gouache, 15.125 x 10.313 in. Collection of the Tucson Museum of Art. Bequest of Alma A. Konigslow. 1992.334
—
On the first Thursday of every month, the Tucson Museum of Art is free and open to the public from 5:00 to 8:00 PM. Join us for exciting evenings featuring live music, performances, art-making, unique gallery experiences, and cash bar serving local beer and wine.
—
The Tucson Museum of Art and Historic Block loves to include images of our visitors in our social media, online, and print publications. For more information, click here.