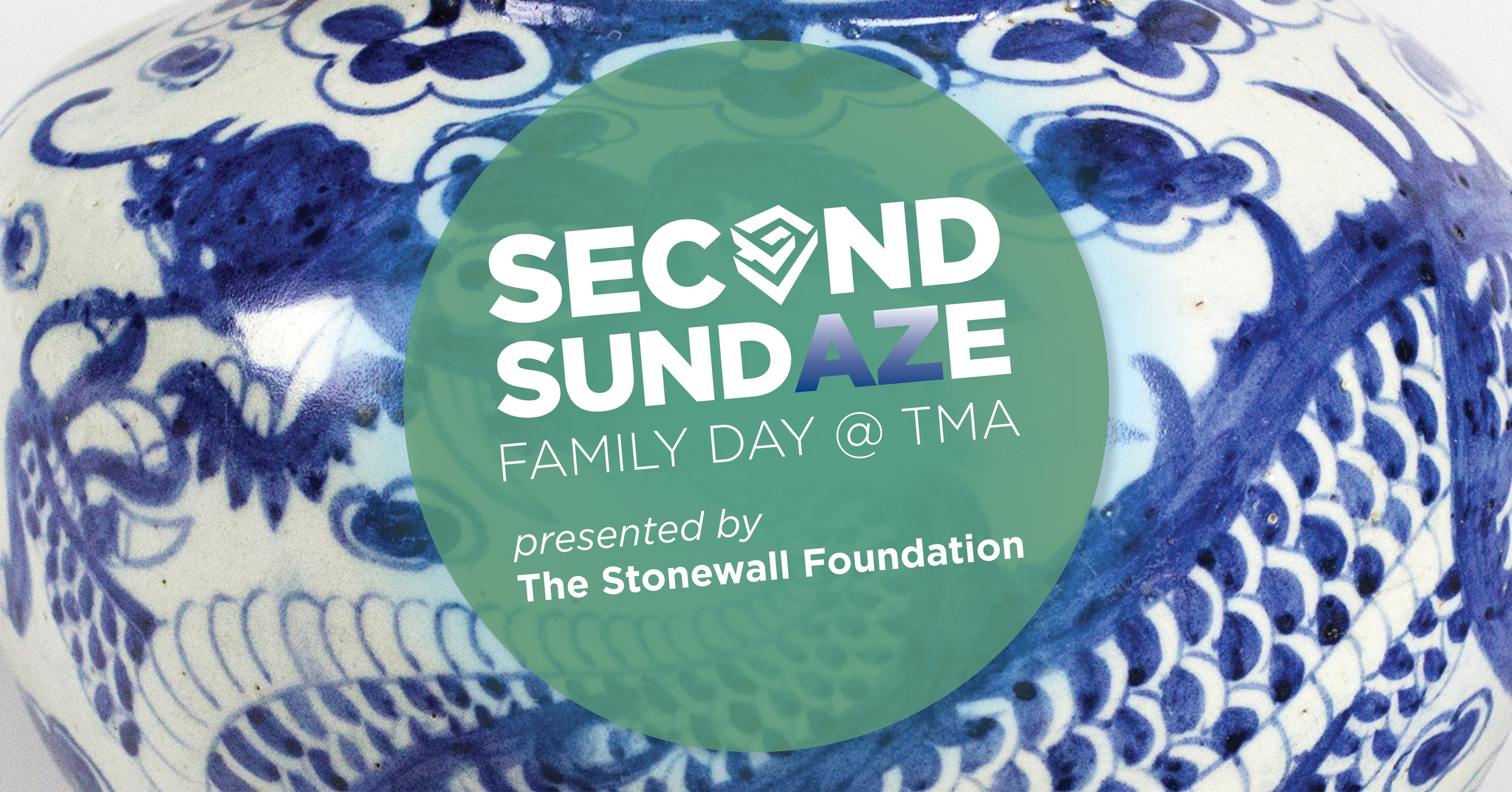 Join us for Second SundAZe Family Day @ TMA presented by the Stonewall Foundation and explore the museum's Art of East Asia collection. Currently on view in the museum are selections from China, Japan, and Korea, dating from 2200 BCE to the mid-1900s, including ritual, burial, domestic, and traded items.
Get inspired by these works of art and then make your own (10 a.m. – 3 p.m.):
Clay vessels
Gyotaku fish prints
Watercolor painted lanterns
At 1 p.m. there will be a performance by the Odaiko Sonora drumming group.
—
Image Credit: Yuan Dynasty, Blue and White Vase with Dragon-Cloud Motif, 1279-1368, sandstone porcelain, 10.25 x 11 in. diameter. Collection of the Tucson Museum of Art. Gift of Mary Davenport Seymour. 1976.208
—
Second SundAZe Family Day @ TMA are presented by the Stonewall Foundation with additional support from the David and Lura Lovell Foundation and feature free admission to the museum for residents of Arizona and Sonora, Mexico on the second Sunday of each month as well as educational programming, art-making activities, and special performances.
—
The Tucson Museum of Art and Historic Block loves to include images of our visitors in our social media, online, and print publications. For more information, click here.