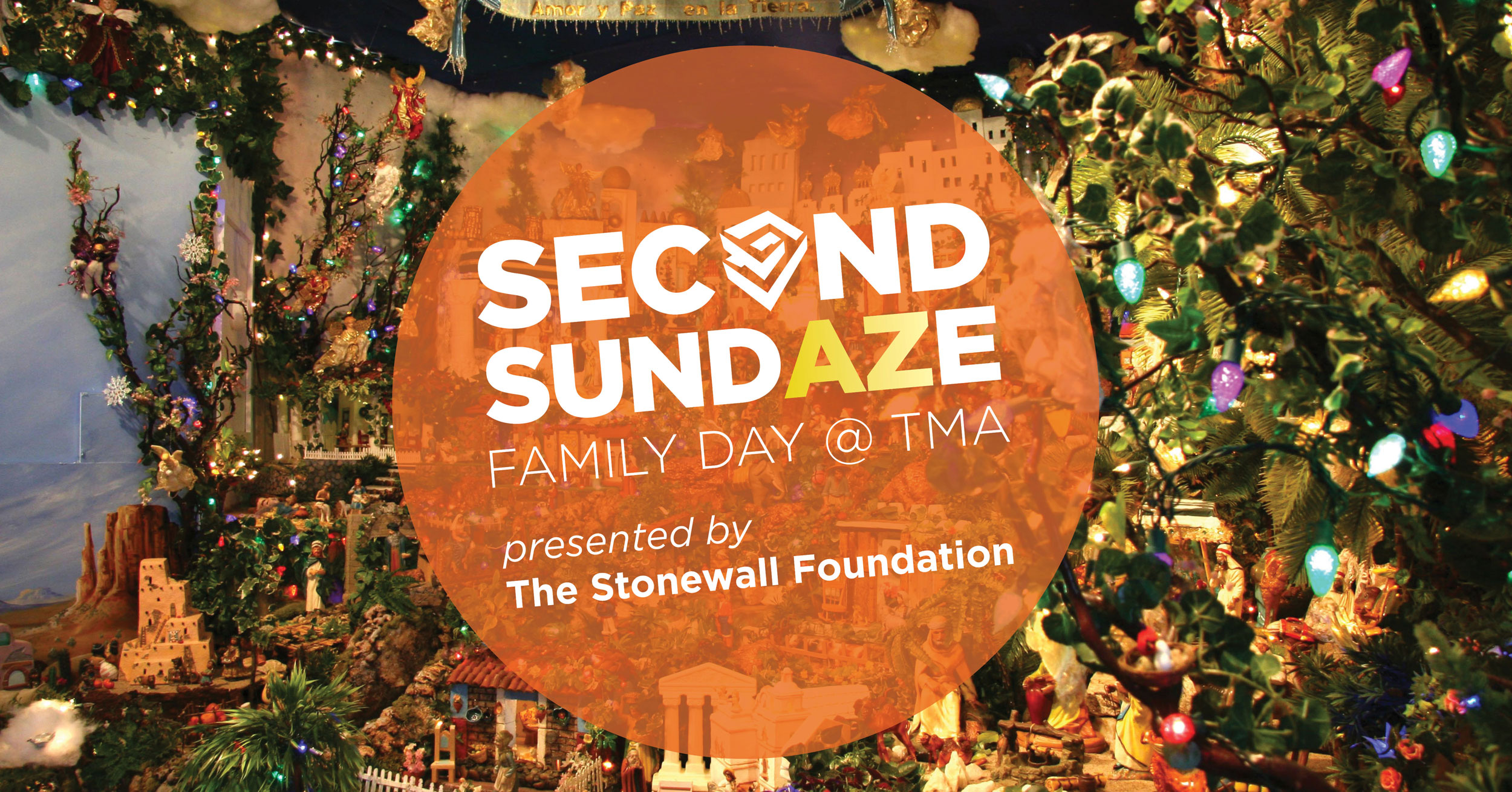 Join us for the opening of El Nacimiento, the largest and longest-running nativity scene in the southwest during Second SundAZe – Family Day @ TMA in November.
The celebration of El Nacimiento will begin at 11 am by the blue wall in front of the museum with performances by Ballet Folklorico Tapatio and Los Changuitos Feos, Mexican treats, and refreshments.
• 11 am- Ballet Folklorico Tapatio
• 11:40 am- Los Changuitos Feos de Tucson
Ongoing art-making activities:
• Exploration station with materials
• Create your own peg dolls
From 10 am to 2 pm, there will be a special activity led by The Mini Time Machine Museum of Miniatures.
—
Gold, frankincense and myrrh are the traditional offerings seen in nativity scenes like El Nacimiento, but any parent will tell you that diapers are a much more practical gift.
Want to feel like the three Magi this holiday season? Bring a donation for Diaper Bank of Southern Arizona's Million Diaper Drive. They are most in need of sizes 4, 5 and 6, but smaller sizes are also welcome. Look for a donation box in the museum lobby.
—
Second SundAZe Family Day @ TMA are presented by the Stonewall Foundation with additional support from the David and Lura Lovell Foundation and feature free admission to the museum for residents of Arizona and Sonora, Mexico on the second Sunday of each month as well as educational programming, art-making activities, and special performances.
—
The Tucson Museum of Art and Historic Block loves to include images of our visitors in our social media, online, and print publications. For more information, click here.