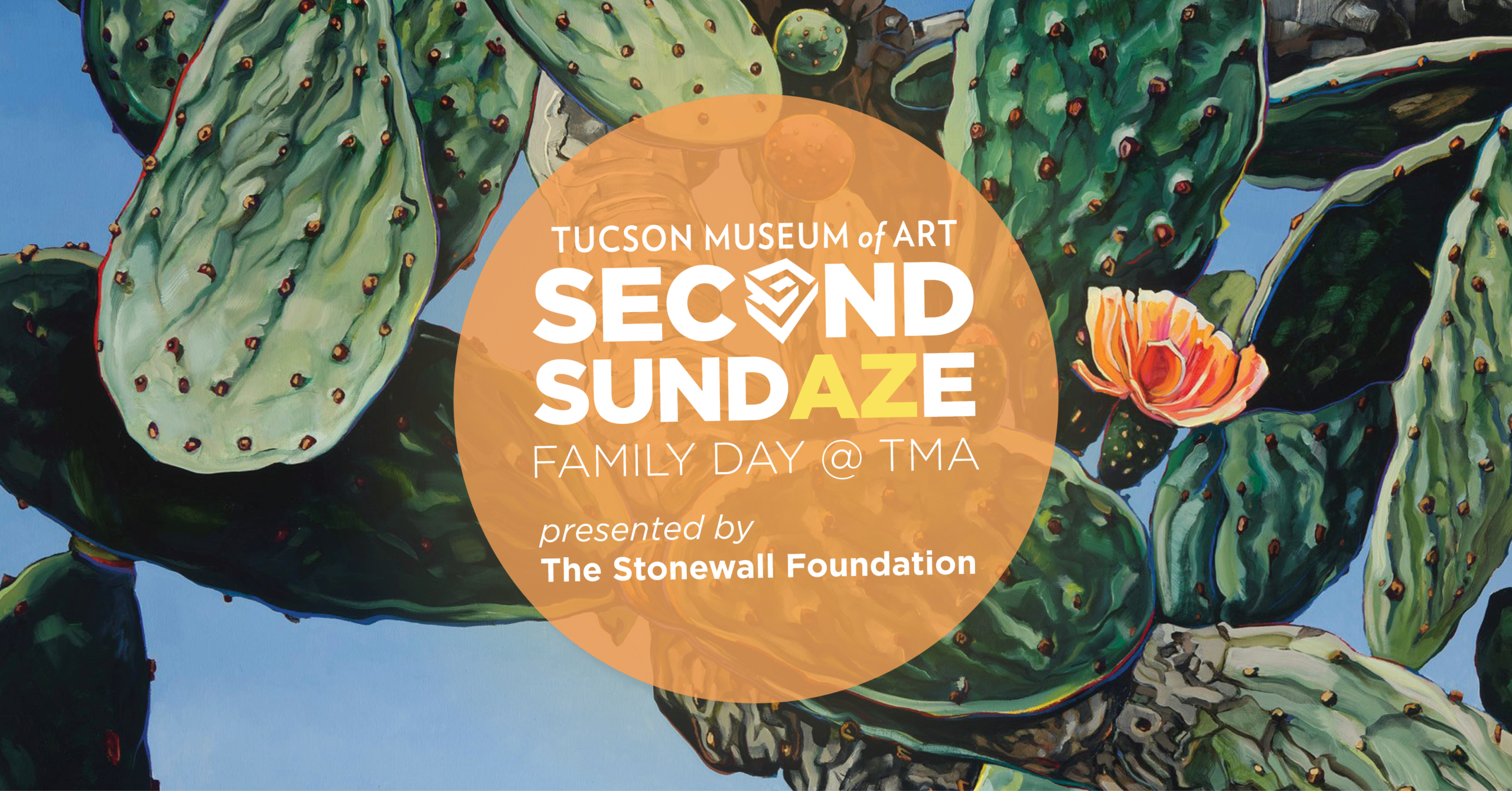 On March 8, 2020, celebrate International Women's Day at TMA during Second SundAZe – Family Day @ TMA! At 1 p.m., The Presence of Women and the Legacy of Elain Horwitch featuring artists Anne Coe, Suzanne Klotz, and Lynn Taber and curator Dr. Julie Sasse. This month's art-making activities are inspired by the current exhibition, Southwest Rising: Contemporary Art and the Legacy of Elaine Horwitch.
—
Art-Making Activities (10 a.m.- 3 p.m.)
• Collage
• Portraits
• Exploration with materials
—
Second SundAZe Family Day @ TMA are presented by the Stonewall Foundation with additional support from the David and Lura Lovell Foundation and feature free admission to the museum for residents of Arizona and Sonora, Mexico on the second Sunday of each month as well as educational programming, art-making activities, and special performances.
—
The Tucson Museum of Art and Historic Block loves to include images of our visitors in our social media, online, and print publications. For more information, click here.