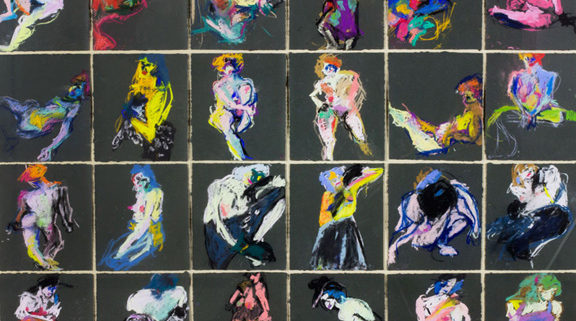 TMA members are invited to attend an opening celebration and members' preview of the exhibition BODY LANGUAGE: Figuration in Modern and Contemporary Art.
BODY LANGUAGE: Figuration in Modern and Contemporary Art is an exhibition of figurative art exploring themes of nonverbal, human communication where physical stances such as facial expressions, body postures, and gestures are used to convey meaning. The exhibition opens to the public on Saturday, Feb. 25, and will remain on view through July 9.
Artists in the exhibition range from the historically significant, including Pablo Picasso, Norman Rockwell, and Andy Warhol, to local artists and photographers including Pulitzer Prize winner José Galvez, a Tucson native, and former Arizona Daily Star and Los Angeles Times photographer.
Light hors d'oeuvres will be served with a cash bar featuring wine, beer, and beverages. Invitation required.
***
Members of the Tucson Museum of Art discover and celebrate a world of art, history, and culture; participate in exclusive events and trips; enjoy discounts in the Museum Store; and many other special member-only benefits for an entire year. For more information, or to become a member click here or call (520) 616-2699.