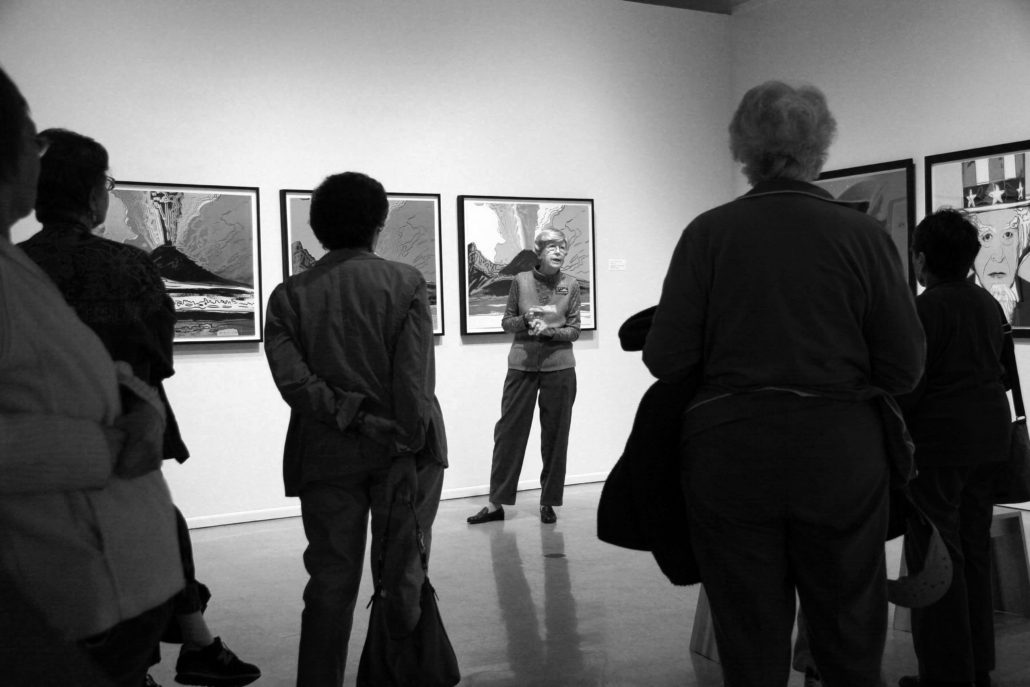 Docents bring art education to school-children, museum visitors, and the local community through many different programs. In fact the word "docent" is derived from the Latin word docere meaning "to teach."
All that's required to join this group of fun, interesting, like-minded people is an interest in art and people, a commitment to volunteering, and a desire to learn. The Docent training program spans a 9 month training period and focuses on three main areas: a knowledge of the collections and historic properties; a cultivation of touring skills; and an understanding of art history including major periods and important artists.
Classes meet every Thursday from 9:00 am – 2:30 pm, October – May, and cost only $200 per person or $300 per couple to cover costs of textbooks and other printed materials. Prospective docents must be Museum members.
Once you become a docent, you can choose to lead tours, work with children, give art talks, or chair study groups and committees.